Your ERP System will look like this!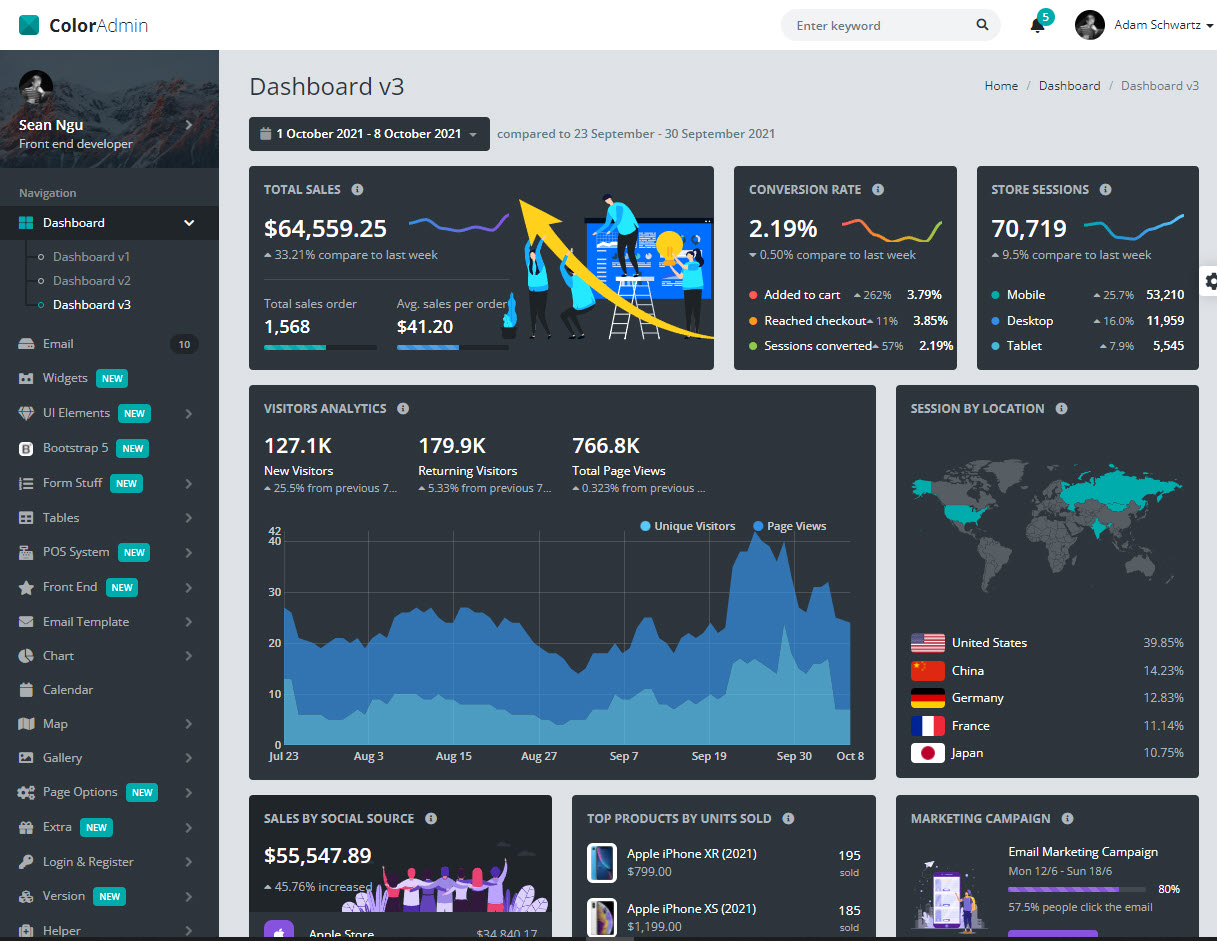 Demo Videos of Custom ERP Systems

A longer 7 mins demo video
What are the Current Problems of ERP Systems?
The management software you are using is looking like from the 90s, when Windows 3.1 came out.

It has a thousand features, but your business needs only 10. It's an overkill.

System doesn't belong to you. It's a Software-as-a-Service (SaaS) where you are just one of the user.

For every staff/user you want to add-in, you have to pay accordingly, on a per-user licensing basis.

It is tying you down and has a lot of restrictions, including licensing restrictions

It doesn't have the exact feature that will help you and your business, so you end up having to adjust yourself to the software.

Has a large learning curve

Current software is not exactly improving your business!

I hired someone from Country X. No one from that company is contactable now.

My programmer has run away/uncontactable/giving the attitude.

Trust me, all the above problems are not my imagination, but as told to me by other clients.
Proposed Solution
We can develop a custom Software that is best-suited for your custom business needs. No more, no less.

This means you can login and see a cool but simple management system which doesn't confuse you, and you can start your management works already. None of my clients ever needed any training.

The system looks cool and in line with modern tech looks.

The functionalities are fast and efficient and does exactly what you want, as per our discussion.

When I build the custom system for you, I use the latest tech from my latest research, so you are not shortchanged in any way.

I've been doing such work for decades. It's my passion. Your project and business and system will NOT be abandoned. I'm mentioning this specifically because many clients seem to have this as a main worry.


Details and Features of this ERP Solution
The features of this Custom Enterprise Resource Planning (ERP) Software system is described below, with details and screenshots below.
Who are Hiring Us for this Solution
Many companies and businesses seem to be having systems that are archaic. In my professional journey, I have "migrated" many of such companies to the latest tech way of doing things. Some of them didn't even have any type of system before. They were using Excel files to organise and manage various components of the business.
And now, many of these companies are using cool-looking management software which is not just cool-looking but developed fully-optimal to their EXACT needs, as discussed with them. So, it fits them like a glove, not a one-size fits all.
Many other companies that hire me are start-up companies. They find my experience the perfect fit for developing their web and mobile apps, exactly to their needs and requirements.
I can name some of my clients (refer Portfolio). I can't name many of them because in current situation, many small, mediium and even big companies are outsourcing many IT development projects. And I'm one such developer they outsource to, and I'm not allowed to reveal their details.
I wish to do the same improvement I did for all these companies for your company and business as well. I have a systematic development procedure to carry it forward from Step 1, to going Live, to regular Maintenance, without any headache to any party, throughout the whole journey. You can trust me to do my job perfectly. I've been doing this since the 90s!

Examples of ERP Systems I have Developed
Examples of managements I have done in my multi-decade development journey (warning: long list ahead):
Inventory Management System (for factories or shops or any business)
Loan Management System
Survey Questionnaire System
Multi Level Marketing System
Multi Vendor Marketplace Software
Online Training Apps / Portals
Medical Management System
Contest Entry Submission System
Attendance Tracking App
Fintech Systems
Cleaning Services [Web + App System]
Customer Relationship Management (CRM) systems
Education Centre Management System
Client Management Software
Feedback Tracking and Management System
Events / Congress Registration System
Production Run Software
Condominium Facilities Booking System
Spa Reservation System
Order Tracking and Processing / Invoicing System
Security Deployment System
Hotel Rooms Reservation System
Clinic / Patient / Medicine Management System
Appointment Scheduling and Booking System
As long as I'm told the logic, I can build it!
Latest Updates
Updated 19/02/23
Newest coolest design now available.

Contact Me for a No-Obligations, Care-free, Consultation
Don't be left out. Everybody is trying to do things the cool, high-tech, efficient, cost-cutting, manpower-optimised way. And THIS is the way!
I will also give a listening ear to advise you how to move forward with your business idea and technological implementation and if it's possible to get a Government grant for your idea.
My contact details: Mobile: 91097721 (Khan) (Singapore-065), Email: khan@getcha.com, WhatsApp: 6591097721
Phone Call
Contact Page
WhatsApp